Meet the team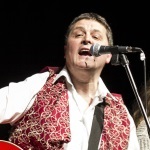 Mark Angel - Specialist tutor - guitar, bass, ukulele
Mark is a Registered Guitar Teacher who tutors electric guitar, acoustic guitar, bass and ukulele. He gigged and recorded regularly in the UK before emigrating to New Zealand in 2010. His experience of live performance and studio recording enables Mark to bring real-world ideas into his teaching and allows him to teach band/performance concepts. Mark plays guitar and bass in several live bands around town so can often be found putting his skills into action.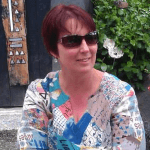 Alison Angel - Musician Maker's Amazing Administrator
Alison doesn't teach an instrument but she does work wonders looking after our tutors, students, timetables, accounts and a whole host of other things. She also does an incredible job MC-ing our student shows and making sure everything runs smoothly. If you are a student of MMM you will probably have already spoken to her or met her. If you are going to become an MMM student then she will be the person who gets you all sorted out with times and tutors and paperwork and stuff. Alison is an Early Years childcare professional so she also brings her skills and experience of teaching to the studio.
Andrew Tennant - Guitar and Drum tutor
A Brit like Mark, Andrew plays and teaches guitar and drums. He plays in local bands and has plenty of teaching experience. Having a young family, Andrew is comfortable teaching beginners and younger children, as well as adults and more advanced students.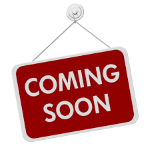 Tom Lyne - Drum tutor
A previous student of MMM, Tom spent several years honing his skills and putting them into practice. He returned to MMM extremely well recommended and is getting great results with his students.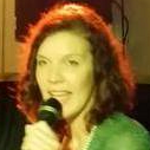 Melissa Thake - vocals, guitar, piano
Melissa is a professionally trained vocalist who also plays guitar and piano. She has performed with several local bands so has plenty of experience of live performance as well as recording, and working with other musicians. Melissa is at home with blues, jazz, pop, rock and soul and currently heads up the local band
Easy Street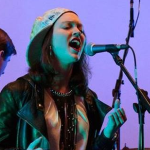 Sarah Tastard - Vocals, guitar, ukulele
Sarah is formally trained in vocals and guitar, and passionate about music. She's been around Musician Makers for a number of years, and brings energy and enthusiasm to the studio. As well as being an avid musician, Sarah is also a very keen gardener and enjoys all things horticultural.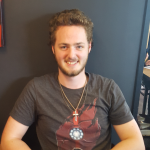 Geoff Procter - Piano/Keyboards, guitar, violin, ukulele
Geoff plays piano and guitar and brings his previous teaching and performing experience to our team. He also has achieved Grade 8 violin and his looking forward to bringing this additional instrument to the Musician Makers portfolio.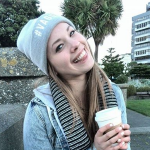 Lauren George - Guitar, Vocals, ukulele
Lauren is one of the founding members of local musical trio Three Little Birds. She has an amazing musicial talent and plays guitar and sings. If you've seen any of the MMM performances whether it's a student showcase, Esplanade day, Sounds of Summer, you've undoubtedly seen her perform. She currently plays and sings in the duo Milk and Honey with our tutor Charlotte. Check out their Facebook page.
Milk and Honey
.
Nadia Ridsdale - Guitar, Drums, Vocals, ukulele
Nadia is enthusiastic, well organised and energetic. She is a capable musician who plays guitar and drums, and sings. As well as teaching and performing she has an eye for design so is often found working on our stage plans, stage dressing, images, videos and lighting.
Jason Gardner - Drums, guitar, bass
Our go-to drum guy for all things drums is Jason. He's always around the studio and generally loves to help out at our shows and performances. As a tutor he specialises in beginners but as an accomplished drummer and performer he is equally at home teaching intermediate and advanced drumming. As well as playing the drums Jason also plays, and teaches, guitar and bass guitar.
Liam Potts - Guitar, bass
Liam is originally from Nelson and is enjoying getting involved with the Palmy music scene. Liam has an excellent musical history having excelled in the subject at High School, (NCEA level 3 with excellence), and has a great understanding of music theory and how to apply it to guitar playing. He is studying a degree in engineering and is great at taking complex musical concepts and explaining them to students.
Elisabeth Hayward - Vocals, guitar
Elisabeth is a formally trained vocal and drama coach, learning her craft from Roger Stevenson, in his role as the New Zealand Secondary Students Choir Director. Elisabeth has performed in such places as the Sydney Opera house, even singing a solo. Her passion is for pop, rock, soul and other modern styles of music but she's talented enough to teach any style.
Leigh Waihi - Vocals, keyboard, piano
Leigh teaches vocals and piano/keyboard. She has been a part of the MMM family for many years starting several years ago when she took lessons from Mark. Leigh is involved in several musical projects outside of Musician Makers.
Charlotte Stock - Guitar, vocals, ukulele
Charlotte is one of the other founding members of the Three Little Birds trio along with our tutor Lauren. She has an exceptional voice and is a very talented guitar player. She knows her stuff too when it comes to music theory and her various performing opportunities mean she knows how to put it into practice.
Jannetta Matthews - Piano
Jannetta has played piano for 25 years (she started very young!) and is comfortable with all styles ranging from classical to modern pop and rock. She joins us bringing her previous tutoring experience and is happy to teach from beginner to grade 8 and beyond.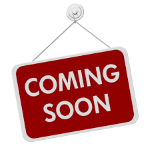 Ashton Lyne - Guitar and bass tutor
Having originally learned guitar through Musician Makers, Ashton completed Grade 8 Rockschool with Distinction while having lessons with Mark, and earned special comments from the examiner about the quality of his playing. Since then he's joined out teaching team, is studying Contemporary Music at Ucol, and is getting actively involved in the local musical theatre circuit having cut his teath as the electric guitarist in the band for the production of Grease at the Regent Theatre in Palmerston North.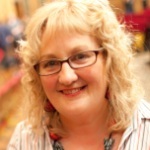 Jeanette McGrath - mentor, friend, advisor
Jeanette is the founder and original owner of Musician Makers and has been teaching guitar for over 20 years. She no longer teaches for us but we consider her to still be part of the Musician Makers family as her help and support is never too far away.